If you want to use WhatsApp on your PC, you'll need to learn how to use WhatsApp Web scan the code, so you can use it efficiently and with autonomy.
WhatsApp Web is a feature that has been added to WhatsApp.
This feature allows the user to access WhatsApp through a web browser, being able to exchange messages and media files.
Therefore, using WhatsApp web to scan the code is very important to make it works.
The access is allowed by scanning a QR Code, which appears on the computer screen, and is generated by the browser. This makes the device to be linked, allowing access.
In this article, we will show how to use WhatsApp Web to scan the code.
How to use WhatsApp web to scan QR code?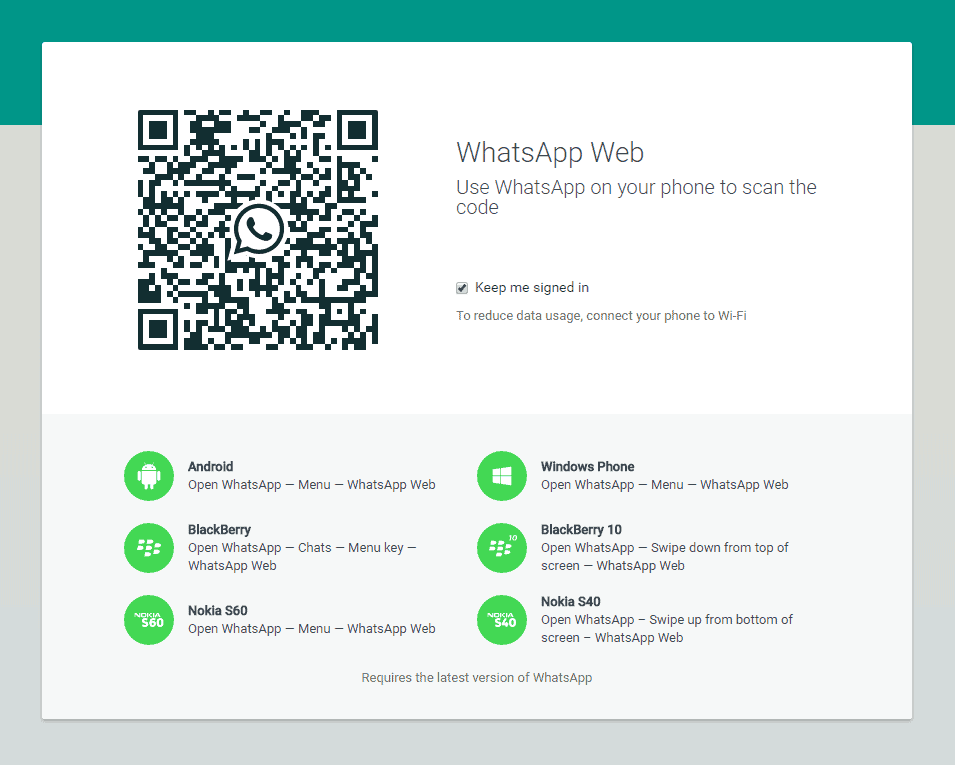 First, the user needs to access the WhatsApp Web page in its browser. Once this is done, a QR Code will appear, allowing pairing.
Then, on your mobile phone, open the WhatsApp app and click the options.
Select "WhatsApp Web" and scan the code that will appear on the browser to connect the two devices.
Through this, you will be able to access the main functions of the application on your browser, allowing the exchange of messages and the display of your contacts.
It is important to note that the version of WhatsApp Web will only work when the two devices/telephone are connected to the Internet.
The fact that the phone is distant from the paired device does not interfere with the connection, but it is not possible, for example, to use the web version with the device off.
It is very important to be aware of the battery level of your device, and, in case your battery is running out, the application itself will show a notification on the screen of the Web version.
So that you can connect your device to a power source and continue using this feature.
How to scan the QR code on WhatsApp Web?
1. Open WhatsApp on your telephone;
– If you are Android: click "More Options"
– If iPhone: click "Settings"
2. Click on "WhatsApp Web" or "WhatsApp Web/Computer";
– Being Android: go to "Connect a device"
– Being iPhone: tap "Connect Device" and then tap "Ok". If the system update is IOS 14 or later, use Face ID or Touch ID to unlock.
3. To keep access to your computer, you need to select the "Keep Me Connected" option that will appear just below the QR Code on the device screen.
4. Use the camera of your phone to scan the QR Code that will appear on the screen of your device.
5. If requested, select the "OK" option.

The version of WhatsApp Web brings together the main features of WhatsApp for smartphones.
Users can receive and send messages through audio and texts within conversations, as well as being able to mark messages as favorites, send files and documents, photos, and videos.
It is also allowed to create groups, as well as their administration, in addition to being able to view the status of contacts already added.
However, some features can only be found by the smartphone version.
For example, you cannot send stickers, send your location, post status, and add contacts via the browser version.
Until this recent update, anyone who wants to use any of these functions must use a smartphone.
In addition to the functions mentioned above, WhatsApp Web offers the option to view notifications on the desktop, making you have access to the most urgent conversations quickly.
To turn on this function, tap the three-point icon located in the upper left corner, and click "Settings", "Notifications" and "Notifications on desktop".
Done! This will facilitate many visual improvements for your user.
Are there limits of devices to be connected in the browser?
Well, through the browser, it is only possible to connect a device.
However, it is possible to access different accounts in other ways.
This can be done by opening an anonymous window or a page in another browser. There are versions for Desktop, which are available for Mac and PC.
However, the same phone account can be connected in different sessions.
There isn't a limit of different browsers to connect using QR Code.
A very important fact is: never forget to disconnect or end your session right after you stop using a computer that is not yours.
One smart way is to use WhatsApp on more than one computer, where you can use the same number of WhatsApp with several different operators.
We can observe that the use of the WhatsApp Web brings several advantages.
If you use it in your day-to-day work, it can help you in the process of concentrating most of your tasks on one computer.
Besides favoring writing for those people who have difficulties with the smartphone keyboard.
Sending photos through the browser does not use the memory of your phone.
Finally, we can conclude that WhatsApp Web was created to work on computers and laptops, facilitating the lives of users.
This proposal is very simple and easy to be performed, and has few steps, as seen above.
All versions of WhatsApp Web are protected by peer-to-peer encryption, so your data is always protected.
Did you like this content? Do you have any doubt about how to use WhatsApp Web to scan the code?
Leave a comment and share your opinion with us.
Like? Help us evaluating this article, please.

Lamentamos que este post não tenha sido útil para você!
Vamos melhorar este post!
Diga-nos, como podemos melhorar este post?