Entrepreneurship has been growing a lot and breaking records in Brazil. One of the main causes is Internet access and technology development, which reduced entries barriers for those people who never thought about starting their own business.
Understanding the main types of customer service will help the entrepreneur to get along very well with his/her customer. The more is competition, the hardest becomes to have success in a project.
In this post, we are going to talk about the main kind of customer service to enhance more your relationship with your customer.
What is customer service?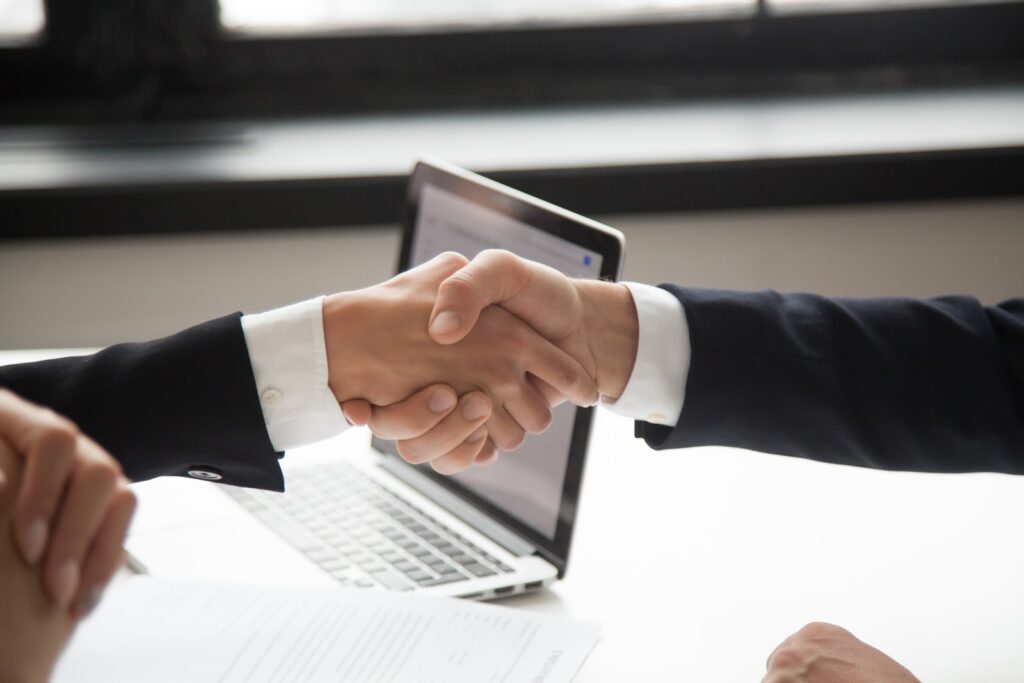 Customer service is the support provided during the purchase journey, which starts with prospecting or marketing and goes on to after-sales. Attending to a customer means identifying the needs and offer solutions at the right moment.
The best way to attending the customer is to clarify all his/her doubts and guiding his/her decision to the right product. The service doesn't need to be mandatorily passive.
The customers' profiles have been changing a lot with the Internet access, and they are coming with more information, concurrence, and for its time, they are well prepared too. In order to deal with this, the entrepreneur needs to foresee the customer's doubts. That's why the customer service cannot be passive, otherwise, you will be at disadvantage.
What are the main types of customer services?
Each customer has a different profile, for this reason, it's important before any project to define the target public and persona. Based on that, it will be able to determine the important customer service.
There are a variety of types of customer service, the most used are:
1 — POS (Point of Sale) 
This is the most traditional way. When we talk about attendance, this one covers the face-to-face modality in stores, stands, or information desks where the customer needs to go to these places to be attended.
This was the main modality used for a long time, however, with the advance of Internet, and new e-commerce coming up, these customer services are redirected to other channels.
2 – Telephone
Telephone customer service is not so new as the Internet, but a little bit recent, compared to POS. This method can be passively or actively performed by the company when the customers come into contact.
Large companies use telephone exchange, or they outsource the service are to a Call center company, such as Atento and Liq (formerly Contax).
Despite the Internet is extremely popular, telephones are widely used still, for support and prospecting for a customer. This is one of the main types of service.
3 — E-mail
Communication via e-mail is the oldest manner to contact through the Internet. It was created in 1971, but it became popular only in 1990.
For communicating through e-mail is necessary to have at least writing and organization skills. Depending on the volume, it may be necessary to contract software for marketing E-mail, such as Mailchimp and Activecampaign.
Even though social networks and media are a huge success, and a lot of people communicate through them, e-mail is very used. It's used for both large and small companies.
How the e-mail leaves evidence when sent, it's important to understand the basics of how to write an e-mail, to not make mistakes or gaffes.
4 — Social networks and social media
Social networks are becoming even more popular nowadays, only Facebook has around 2 billion users registered. This is a large amount, and the entrepreneur needs to be where the customer is.
The interaction with the customer inside of the company's page can be the feedback signal, be it with a comment or an answer via inbox. Depending on the niche of your persona, some people prefer to use the social network because it's very practical.
WhatsApp has more than 2 billion users around the world. Only in Brazil, is estimates that it has 120 million users, and this success comes from the practicality and features of the App.
The entrepreneur has the possibility of using WhatsApp Business, which has a lot of features regarding managing contacts.
Social media are the communication revolution and one of the modern types of customer service nowadays.
Knowing how to communicate is essential to any company to have success in its projects, It's not enough just for the product or services to be good.
Understanding these kinds of services and how each of them works to let the entrepreneur armed with a lot of knowledge to better attend to the public and take place of the competitors.
Did you like this content? What kind of service do you use most in your business? Leave a comment and share your opinion with us.
Lamentamos que este post não tenha sido útil para você!
Vamos melhorar este post!
Diga-nos, como podemos melhorar este post?