In the business environment, much is said about results, achieving goals, increasing revenue, etc.
But sometimes is almost forgetten that despite being in front of a customer, you are with a human being as well.
Nothing better than to thank a person with a thank you letter to your customer, to express that it's not only about a business relationship.
This little gesture can be simple for some people, however, it's true that can produce a positive effect, and consequently develop a better relationship with your customer, extending your partnership.
Reasons to write a thank you letter to your customer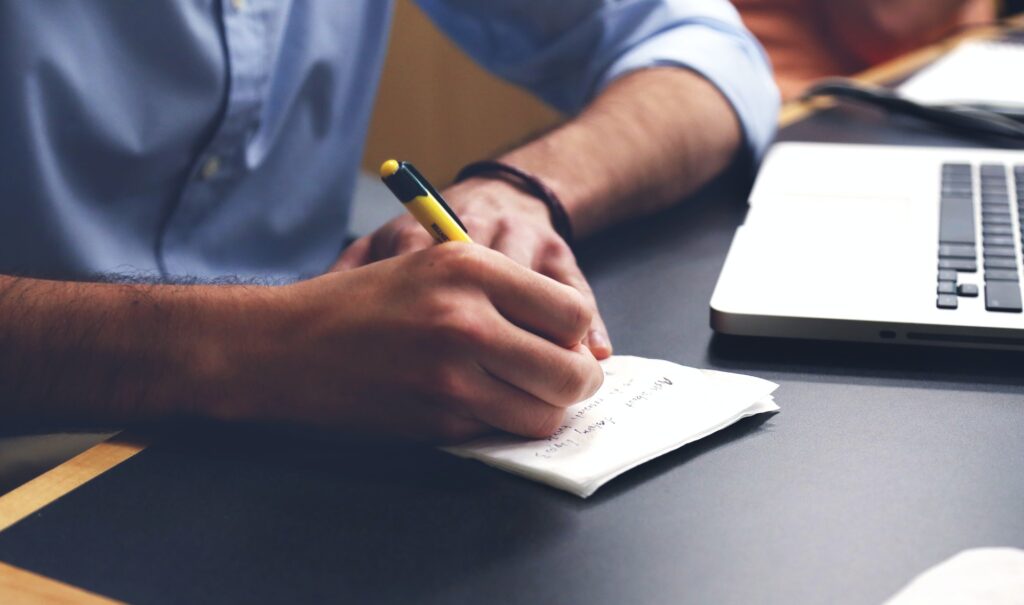 Today we are in the smartphone era, almost nobody has eye contact anymore and notifications are more important than those people who are beside us.
Showing an act of consideration in a moment like this, in the middle of this information overflow for several hours a day, is almost a caress in our soul.
Many brands that already have a communication focused on customers nowadays. This can be a great opportunity for you or your company to be part of this new kind of communication.
Some reasons for writing a thank you letter to your customer:
Experience
Not everything is material in the relationship between customer/company. If you already shopped online, you must have received some well-wrapped packages, with gifts, discounts, and even aromatizers.
A common company may think this doesn't make any sense, and it's only about sending the product because the customer just bought a product.
However, if you want to stand out in a competitive market, you need to impress your customer with a unique experience.
Your customer will be so impressed, that he/she can buy from you not because of the price, but for your communication and the service you made.
Sharing
We are in the social network era, an increasing number of people have Internet access and use social networks.
In their social media, people share things, being good or not.
If you impress your customer with an outstanding experience, you can motivate your customer to share it on his/her social network, promote your business to other friends, and he/she doesn't need to be a big influencer for that.
A single person who was impacted can promote your product or service for more than ten friends, and you didn't have to pay a thing for that, you only broke a standard to not be ordinary.
A happy customer is a loyal customer
With such great competition nowadays, depending on the kind of your product or service, it can cost a lot for a customer to buy it.
Isn't it easier to sell to your customers?
A thank you letter to your customer, or a token of appreciation can make your customer loyal to you forever.
Because you touched your customer with a unique experience, becoming harder for he/she to change you in the future.
Thank you letter to customer for the trust
Trust is something hard to have in a product or service, mainly if you sell online.
Many people are afraid of buying online because they are not sure about the quality of the product, for noticing that the product is incredibly beautiful in the picture, and it doesn't match the same item when the package arrives.
In case of services can be worst because the only thing that you must prove is the statements of the customers.
The fear of being scammed or deceived, make a lot of people giving up from shopping online, to have the possibility to grab the product or to meet the person face to face, before putting their trust.
Sample thank you letter to customer for its trust
Hello [customer],
It's with great joy and happiness that we want to thank you for trusting in our [product or services].
We, from [name of the company] try our best to deliver [product or service] of higher quality.
It's a great motivation to have the approval of our [product or service] for such special customer, like you.
That's why, we wait for our partnership that lasts for a long time, and that our [products or services] always corroborate with your expectations.
Thank you very much for allowing us to do a good job!
Even though it's a sample, you are free to adapt it according to your needs.
Each company has its own organizational culture, and therefore its way of communicating will be different.
If your communication is more informal and younger, use emojis a lot and the most adequate language to your public. In the case of a formal and serious public, like lawyers and accountants, give preference to a more formal tone.
Everything will depend on each public, always considering the characteristics of each one.
To further assist your understanding, check WhatsApp greeting message examples.
Lamentamos que este post não tenha sido útil para você!
Vamos melhorar este post!
Diga-nos, como podemos melhorar este post?