Social networks and social media became a success, Instagram, Facebook, and WhatsApp have billions of users all around the world, making global communication easier, just with some clicks, people from different countries can be connected.
Nowadays there's a very tense atmosphere when we talk about social networks and their privacy and freedom. That's why the privacy notification on WhatsApp ends up creating euphoria among users, but does all this noise have any sense?
In this post, we will talk about if the privacy notification on WhatsApp is concerning for its users.
What is the new privacy notification on WhatsApp?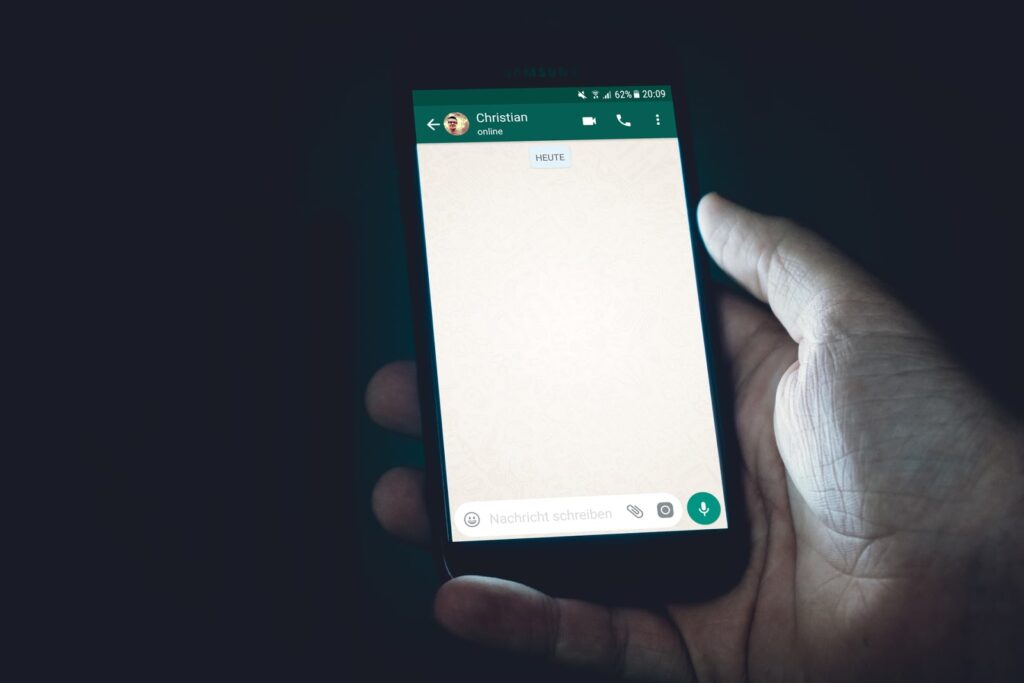 Privacy notification and LGPD
It all started in August 2016, when WhatsApp started to share data like Facebook, aiming at better communication between the customers and the companies.
In August of 2020, when it started the privacy notification on WhatsApp for all Brazilian users, because of LGPD (General Personal Data Protection Law), which came into force in Brazil in September of 2020.
They came to consider that the privacy notification would allow the phone number to be cloned, but WhatsApp itself disproved this rumor. In theory, the privacy policies were aiming at guaranteeing more transparency in the personal information stored from WhatsApp users.
Rules changes
In early 2021, the controversy over privacy resurfaced again, about the terms of use and its privacy policies now, the novelty is if the user does not accept the new privacy policies rules, his/her account would be deactivated until the acceptance of the new terms.
In the new privacy policy of the App, the user is obligated to allow data sharing between WhatsApp and Facebook.
According to WhatsApp itself, this won't interfere with private chats, but it was just another form of transparency between the App and its users.
In order to try to clarify these updates and avoid confusion, WhatsApp made a small art to promote and clarify it.
In the image, WhatsApp tries to reinforce that personal data is stored in the safest way possible. However, considering this affirmation, suspicion of sharing sensitive data remains with most users.
What's the fear of data sharing between WhatsApp and Facebook?
WhatsApp was an App founded in 2009, by Jan Koum and Braian Acton, the main mission of WhatsApp was to be an exchange message platform without advertisements.
During a period, there was a rate of 1 USD and only a few people paid for that, this idea was abandoned, and the App became free and without advertisements, however, without advertisements and taxes, WhatsApp cannot be a surplus investment.
Sharing these data with Facebook would help the companies to announce on Facebook and Instagram, which would have more access to users' data, to perform more targeted ads and consequently improving the performance of the advertisements.
With this data sharing increasing the income using Facebook ads, WhatsApp would generate indirect incomes for the Facebook group. Probably, this would be the users' fear regarding this sharing.
After a lot of noise about this topic, and concerns about this change from the users' side, WhatsApp decided to postpone these changes, and the new date to promote this new privacy policy will be on May 15 of 2021.
What are the new changes?
In this new privacy notification on WhatsApp, the main change will be into its youngest brother, WhatsApp Business. In this change, the companies registered in the application will be able to manage customer information through Facebook.
The sharing information would be basic information such as name, telephone, device, payment data, and other basic or anonymous data.
All data related to chats, messages, and media in general wouldn't be shared, because, they have peer-to-peer cryptography.
With these data shared, the companies could use Facebook to contact a customer, instead of only using WhatsApp Business.
WhatsApp also informed that when a user contacts a company that is sharing data with Facebook, he/she will receive a notification informing this condition.
If the person feels not safe about sharing the data with Facebook, he/she can stop interacting or blocking the company.
Conclusion
The information sharing between WhatsApp and Facebook is not very worrying, considering that the same data have been sharing since 2016, the users fear that futures changes can come after this current one.
The Internet became very popular for having free content, free music, information, movies, etc. Though, as the days go by and the number of users is growing, it's getting harder to have something free on the Internet.
As there is no free lunch, if you are not paying for something, you are probably the product.
The Facebook group earned around US$ 18,32 billion in July of 2020, only with advertisements.
These ads are made for users of the platform, which means, despite being a social network, Facebook is also a media company, as an open TV, but with more detailed data.
For a social network to be maintained, it's necessary to sell spaces to announce, in this exchange, the user gains a free social network to communicate with the world.
Many users think this exchange is not fair. What do you think of it? Leave a comment and share your opinion with us.
Lamentamos que este post não tenha sido útil para você!
Vamos melhorar este post!
Diga-nos, como podemos melhorar este post?