Milvus is an international platform focused on customer service, based in São Paulo and Palo Alto (California). Different from other systems, Milvus refers to itself as an intelligent IT management system.
The goal is to help all sizes of companies to offer efficient and intelligent services to their customers through several services channels.
In this article, we will have an analysis of the Milvus tool, and what are the advantages and benefits for those who will acquire this platform.
What is Milvus?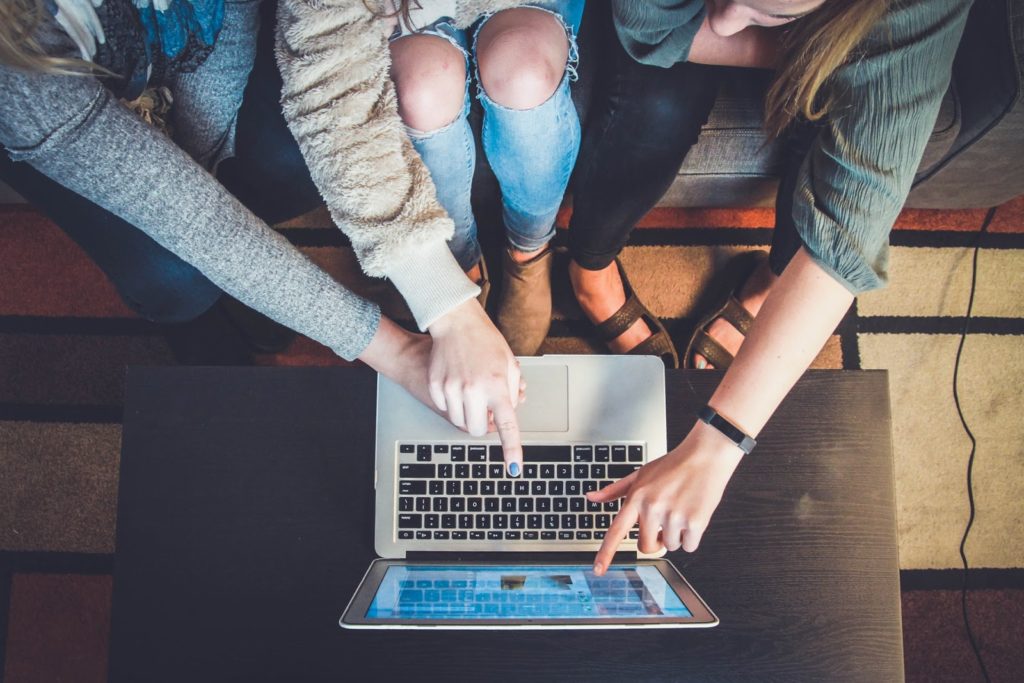 Milvus platform is a system that aims to centralize, manage the attendances, and provide an experience through several service channels. This kind of attendance is known as omnichannel.
This kind of attendance is not limited to just one channel, like WhatsApp. Providing this kind of experience can make support and assistance much more efficient and effective.
The signature plans include up to 30 users and it has a multitude of functionalities, from phone calls to e-mail.
The platform shows good quality in performing its services and it's currently working directly in 6 Latin American countries.
The website numbers are relevant. More than 20.000 solved calls, more than 25.000 served companies, and more the 200.000 inventoried devices.
Some companies, like Rappi, Grupo GPS, and Socicam are using this tool, which shows great authority and efficiency in delivering the service.
What are the advantages of Milvus?
The key feature from Milvus is customer service like Omnichannel. There aren't many systems that include services with many kinds of service channel.
Below, we will see the advantages of contracting this platform:
Several kinds of service channels
The system offers many different channels, which includes:
● Support via e-mail;
● Chat attendance;
● Support via web;
● Support via app;
● Support via telephone;
● Monitored device;
● WhatsApp Chat.
SLA Flexibility
The SLA (Service Level Agreement), translated into Portuguese is Acordo de Nível de Serviço (ANS). This agreement refers to the specification, in measurable and simple terms, of all the services that the contractor may expect from the supplier in the negotiation.
At Milvus the user has greater flexibility to configure their customers' SLA simply and directly, some of the benefits are:
● Access to support reports base on SLAs;
● Defining who is allowed to pause and take back SLA;
● Configure working our per customer;
● Automatically pause SLA when pausing a ticket;
● Receive notification via e-mail when the SLA is about to explode;
● SLA Dashboard: visualize the SLA calls.
LGPD
Recently in Brazil, the General Data Protection Act has been approved, which proposes a series of caveats on the issue of the maintenance of customer data by companies working over the Internet.
With Milvus, the customer journey will be fully LGPD in a friendly and reliable way. Some advantages are:
● 1 free license to apply on your company's website;
● Resale of this service to your customers (Extra income);
● Automatic analysis of Cookies;
● OutSource DPO;
● Registration of consent;
● Fully customizable banner.
What tools does Milvus offer?
What tools does Milvus offer to its users to enhance its customer service? We will check some of the powerful tools:
Remote access
Support your customers, users and solve occurrences without having to go to your customer, saving your team time and displacement:
● Connect to more than one device at the same time;
● File transfer;
● Connection history;
● Request alert;
● Increase customer satisfaction.
ITIL
ITIL (an acronym for Information Technology Infrastructure Library, or Infrastructure and Information Technology Library, in a free translation).
ITIL is a set of good practices in infrastructure, operation, and maintenance of IT services (information technology). Its application is directed to the operational and tactical areas of the company.
Inventory
Increase the productivity of your technical support team with intelligent, automated inventory control, all with:
● Vulnerability management
● Network topology
● Network scan
● Antivirus monitoring
● Blocking of removable media
● Temperature monitoring
Milvus App
Use the mobile app and obtain good IT asset management by monitoring and total control of your customers' entire equipment park, wherever and whenever you want:
● Access to customer data
● Access to tasks linked to your user
● QR Code reader for quick machine information location
● Locate the nearest technician to the customer via App.
● Sending service orders to the customer's email
● Device listing with complete information
Reports
Filter the customer using the customer's tickets, by user, open and closed.
Chat
● Opening a call
● Set up service queues
● Add technician to chat
● Transfer customer to another attendant
● Make video calls with up to 4 people
Contract management
Manage all your contracts:
● Contract per hour;
● Contract per call;
● Contract per devices;
● Contract per service catalog;
● Contract per fixed price;
● Device loan agreement;
● Ticket conference before billing;
● Limit in Reais for attendance;
● Displacement charge;
● Specific contract (firewall, backups, etc.).
Milvus login: How to do it?
Creating your account on the platform is simple. You will need to add some information about your company like name, e-mail, and password.
The platform is online, and it may be necessary to install some software because there is also a portal with login and password on the website.
Milvus WhatsApp: Does it work?
Milvus offers several tools for service management through different service channels, and for what it demonstrates, it is a very complete service, mainly for medium or large companies.
How much does it cost to acquire Milvus?
There are 2 plans offered, which are the professional and elite plans. The prices may vary, according to the number of users and payment method (monthly or annual).
Professional Plan
● 2 users;
● Monthly price BRL 159.80/month, BRL 79.90 for each additional user;
● Annual price BRL 146.50/year, BRL 79.90 for each additional user.
Elite plan
● 2 users;
● Monthly price BRL 199.80/month, BRL 99.90 for each additional user;
● Annual price BRL 183.14/year, BRL 91.57 for each additional user.
Milvus Reclame Aqui, does it have complaints?
The platform seems to be very safe and complete, in reclame aqui, there is only 1 complaint that was not answered. However, the users highlighted on the website have enough authority, which can show good quality in the delivery of the service.
Is it worth acquiring Milvus?
Milvus is a tool that will save your time, offering more productivity and autonomy to your service, through a service based on the Omnichannel format.
This type of service provides a unique customer experience, making the service more dynamic, with all the interconnected channels, sharing the necessary information for excellent support.
The prices of the plans are accessible for what the platform proposes, which is a very complete service, which in addition to service, covers an area of information technology as well.
A small downside is that to achieve integration with WhatsApp it will be necessary to pay a separate price, as well as the LGPD module.
One of the positive points is the absence of a membership fee, and some platform training fee, which suggests that it is already included in the monthly fee.
If your company has the purpose to deliver a fully complete and holistic experience through Omnichannel, it can be a great choice. This type of service is usually done by medium or large companies, where the competition is very high, and every detail makes a difference.
That's why it's important to research and compare the features of each platform before choosing the most adequate one.
Also, check the Multi 360 review, and compare the features and the cost-benefits.
Did you like this review about Milvus? Do you believe it would be the ideal choice for your business? Leave a comment and share your opinion with us.
Lamentamos que este post não tenha sido útil para você!
Vamos melhorar este post!
Diga-nos, como podemos melhorar este post?