Amo CRM is a technological solution for customer service. Unlike other service automation systems, the platform is focused on sales, much is due to the name CRM.
The goal is to help companies sell more through various communication channels, such as WhatsApp, Messenger, Instagram, Skype, and other messaging software.
In this article, we will have an analysis of Amo CRM, and what are the advantages and benefits for those who will acquire this tool.
What is Amo CRM?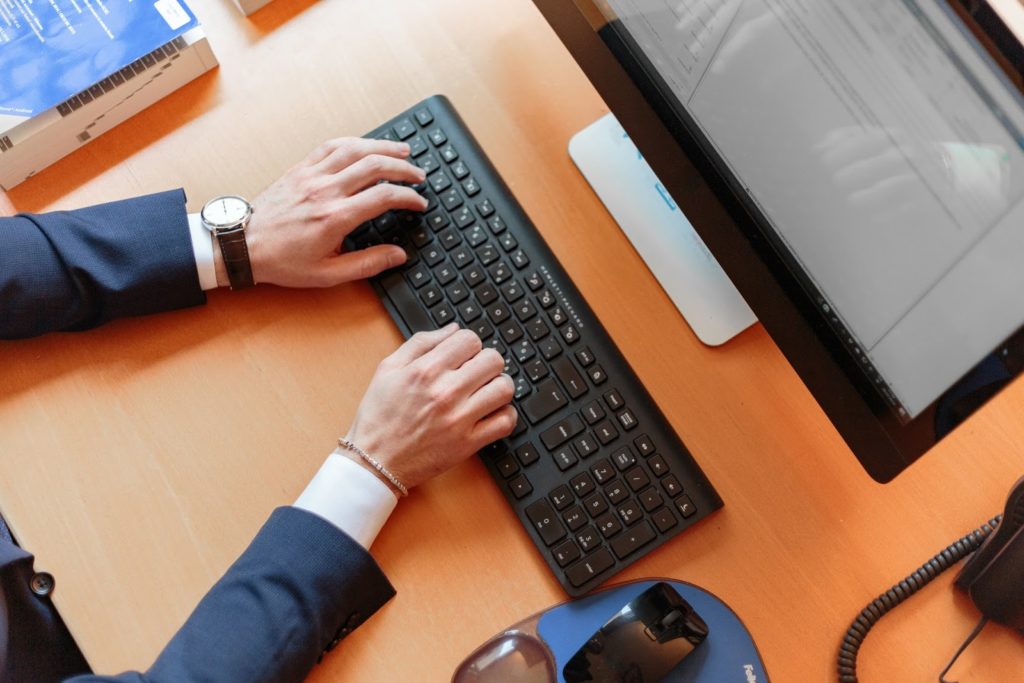 The technological solution Amo CRM is a system that aims to centralize, manage services, and provide more sales for your business. For this, they use several tools, among them, the creation of a bot dedicated to messages.
This attendance feature is not limited to just one channel, like WhatsApp. You can integrate other apps, such as Skype, Messenger, and Telegram, or social networks, such as Instagram.
The plans include unlimited users with several features.
The platform shows good quality in the execution of services. In the cases page, there are several testimonials of users who use this tool in their business.
Some companies, such as ASI Displays, Cosmichrome, and the Rede de Defesa da Paz (RDP) are users of the tool, which shows great authority and good delivery of the services offered.
What are the advantages of Amo CRM?
The main feature of Amo CRM is to be focused on sales. Other platforms are more complete, like Omnichannel format, and provide an experience at the time of service or support.
The focus of Amo CRM are the messages, below we will see the advantages in contracting the platform service:
Full integration with messaging software
With technological evolution, many consumers prefer to exchange messages rather than make a call, after all, there is greater freedom of response time.
For this new reality, your business needs to be ready and updated with tools to help on this journey.
With Amo CRM you can add a full suite of messaging apps to your service, allowing your sales team to quickly respond to hot leads and generate more sales.
You can communicate with the leads in the messaging app they prefer without accessing just one communication channel in the tool. All is in a controlled way and with all the lead information necessary for the sale to happen.
Funnel management
In the CRM system, you can access the sales funnel. The funnel offers an overview of the entire sales process in action. You can identify the evolution of each lead, view the status of your task, and get an overview of your sales.
This will allow your team to become more organized and focused on achieving your goals, storing every detail to be able to sell more efficiently.
Mobile CRM
In this system you don't need to be stuck to a website or PC software, in the mobile app, available in the App Store and Google Play, there are all the resources necessary for your team to be able to work and do a lot of conversions.
Mobile CRM offers roaming freedom, keeping you constantly connected and ready to achieve sales.
Tool combination
Today, the world is very connected, your business needs to be where your customer is, whether by email, phone, or chat message.
At Amo CRM you can connect with leads and customers through the preferred communication method in just a few clicks. The interactions are centralized in a single centralized panel that captures and stores the entire history of your relationship.
Sales automation
The Digital Funnel of Amo CRM fully automates lead creation and tracking sequences, using emails and text messages, automatically contacting, delegating tasks to the attendants of your team, and even displaying the active ads.
With this automation, customers will advance in their sales funnel, without human effort. That way, when they are ready to be passed on to their sellers, it will be easier.
Team union
In the tool, there is an internal integrated chat that allows your team to communicate quickly, saving time and no need to communicate through a WhatsApp Group.
And if you are away from your office, the alerts will be sent to the notification center of Amo CRM and your mobile phone, so you won't lose the messages that are sent.
Chatbot
No one deserves to copy and paste the main messages that are received from your team. To solve this, there is the possibility of creating a chatbot with artificial intelligence to take care of this part of the service.
The chatbot will respond automatically, taking a lot of weight away from your team. If the lead needs some human help, you can use this free time to outline new strategies. The bot, which has artificial intelligence will know the time to transfer to an attendant.
In just a few steps, even without being a programmer, you can create and configure your robot.
Customized reports
With the tool, you can make decisions based on the data of all communications made through Amo CRM. The reports offer powerful information in which you can use to further increase your sales.
With customizable analysis, It's possible to set goals, predict future sales, measure performance, and improve problem areas before they become critical. This way, you can create data-driven strategies that ensure the success of your business.
Amo CRM login: How to do it?
Creating your account on the platform is simple. You will need to add some information about your company like name, e-mail, password, phone number, and WhatsApp.
The platform is fully online and still has an application in the main App stores, where it is possible to access all the resources for the PC.
Amo CRM WhatsApp: Does it work?
Amo CRM offers several tools for service management through various service channels, and for what it demonstrates, it is a very complete CRM service, because, in addition to WhatsApp, it includes integration of many other messaging software, such as messenger, Skype, and Telegram.
How much does it cost to acquire Amo CRM?
There are 3 plans offered, which are the basic, advanced, and enterprise plans. The prices may vary, according to the number of users and the initial payment method is semiannual.
Basic Plan
● 1 user;
● Contacts: 12,500:
● Open leads: 2,500:
● Customized fields: 100:
● File storage: [200Mb];
● 50 free business card scans;
● Google Analytics integration and website integration
● Join duplication;
● Add customized fields for leads and contacts;
● Sales funnel;
● Add customized funnel steps;
● Synchronize and save all email correspondence;
● Activity report;
● Set user and group permissions;
● Consolidated sales reports;
● Search for bottlenecks in the sales process;
● Secure connection (SSL certificate);
● Permanent backup of data;
● Full REST API
● Marketing by email / SMS;
● Online chat;
● Tech support
● Monthly price USD 15.00/month (semiannual payment), USD 15.00 for each additional user;
Advanced Plan
● All from the basic plan;
● Contacts: 25,000:
● Open leads: 5000:
● Customized fields: 200:
● File storage: [400Mb];
● Business processes and tasks created automatically;
● Add mandatory fields;
● Digital sales funnel (automation);
● Customers;
● Create branches and teams;
● KPIs and sales plan;
● Call analysis;
● Sales forecast;
● Register visits of all users of the account;
● limit visits by IP address (white list and black list);
● Third-Party Application Notification (Webhooks);
● Create your widgets;
● Customization of the panel widget;
● Monthly price USD 25.00/month (semiannual payment), USD 15.00 for each additional user.
Enterprise Plan
● All from the advanced plan;
● Contacts: 50,000:
● Open leads: 10,000:
● Customized fields: 400:
● File storage: [800Mb];
● Lead Score;
● Periodic backup with a file sent by email;
● Activity monitoring;
● Monthly price USD 45.00/month (semiannual payment), USD 45.00 for each additional user.
Amo CRM Reclame Aqui, does it have complaints?
The platform seems to be very safe and complete. On reclame aqui, there are no complaints registered with the name of the platform. However, there is the possibility of 14 days warranty, where you can test and check the quality of the system.
Is it worth subscribing to CRM?
CRM is a tool that will save your time, offering more productivity and autonomy to your service, by centralizing several service channels and the creation of chatbots.
This type of approach allows your business to have a higher sales conversion, because while the bot is taking care of colder leads, the attendants of your team can serve the hottest leads, increasing the conversion rate.
The values of the plans are accessible for what the platform proposes, which is a very complete service, but the payment is made in dollars, and depending on the exchange rate variation, the subscription may be more expensive than other alternatives that are priced in real.
One of the positive points is the number of integrations that the platform has, from email marketing to SMS.
If your company aims to automate customer service and increase your conversions, it can be a great choice. If your attendance volume is already close to the basic plan, it may be a good choice.
That's why it's important to research and compare the features of each platform before choosing the most adequate one.
Also, check the Multi 360 review, and compare the features and the cost-benefits.
Did you like this review about Amo CRM? Do you believe it would be the ideal choice for your business? Leave a comment and share your opinion with us.
Lamentamos que este post não tenha sido útil para você!
Vamos melhorar este post!
Diga-nos, como podemos melhorar este post?